Jaswant Singh Khalra Age, Wife, Family, Biography & More
Quick Info→
Age: 43 Years
Wife: Paramjit Kaur
Hometown: Khalra, Punjab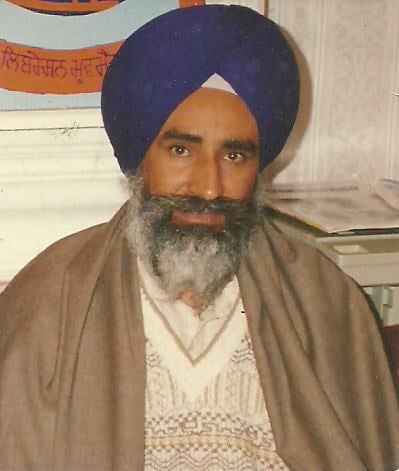 Bio/Wiki
Profession
Human Rights Activist
Physical Stats & More
Eye Colour
Black
Hair Colour
Salt & Pepper
Personal Life
Date of Birth
Year, 1952
Birthplace
He was born in a remote area of Punjab near the India-Pakistan border in Amritsar.
Date of Death
28 October 1985
Place of Death
Chabal police station of Amritsar district
Age (at the time of death)
43 Years
Death Cause
After his abduction on 6 September 1995, the Punjab Police kept him in illegal detention at Chabhal Police Station, Tarn Taran. After torturous interrogations, he was shot dead on 28 October 1985. [1]

Panthic
Nationality
Indian
Hometown
Khalra, Tarn Taran district, Punjab, India
College/University
Baba Budha College,Bir Sahib
Educational Qualification
A degree in Law. [2]

B-Coalition
Religion/Religious Views
Sikhism [3]

SikhSiyasat
Relationships & More
Marital Status (at the time of death)
Married
Marriage Date
Year, 1981
Family
Wife/Spouse
Paramjit Kaur

Note: Earlier, she worked at Bhai Gurdas Library at Guru Nanak University Amritsar. After the demise of her husband, she stepped in his shoes and started serving as a human rights activist.
Children
Son- Janmeet Singh

Daughter- Navkiran Kaur

Parents
Father- Kartar Singh
Mother- Mukhtar Kaur
Siblings
Brother(s)- Rajinder Singh Sandhu, Amarjeet Singh Sandhu(both lives in UK) and Gurdev Singh Sandhu (lives in Austria)
Sisters(s)- Pritam Kaur, Mahinder Kaur, Harjinder Kaur (retired BEO), Baljit Kaur (retired Headteacher), Beant Kaur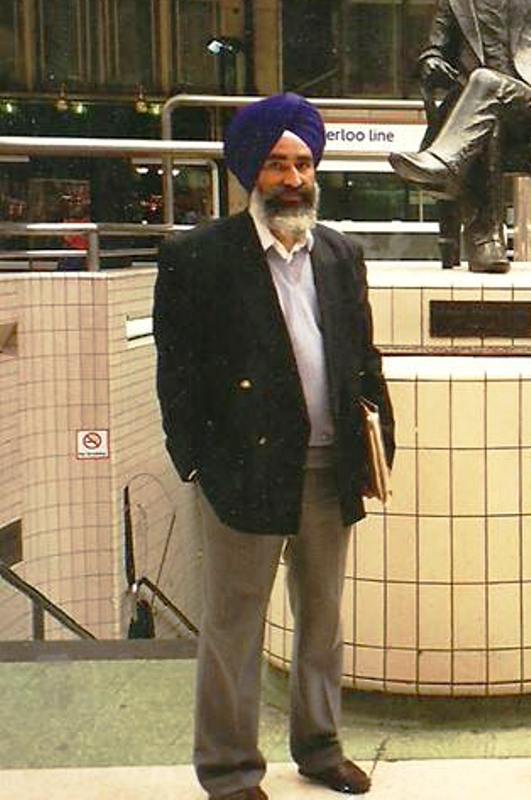 Some Lesser Known Facts About Jaswant Singh Khalra
Jaswant Singh Khalra (1952-1995) was a prominent Sikh human rights activist, who garnered global attention for his research on the extrajudicial killings of Sikhs during the 1984 anti-Sikh riots in Punjab. In 1995, he was abducted and killed by Punjab Police.
Khalra's grandfather, Harnam Singh, was an activist in the Ghadar movement for the independence of India. He was one of 376 passengers on the ship Komagata Maru on which a group of people from British India attempted to immigrate to Canada in April 1914. While only 24 of them were admitted to Canada, the rest were not allowed to disembark in Canada, and the ship was forced to return to India. Upon the ship's arrival in India, Harnam Singh was arrested and jailed in the Lahore conspiracy case. After completing his sentence Harnam Singh went to Shanghai, China, where Jaswant's father, Kartar Singh, spent his childhood.
Jaswant Singh Khalra had five elder and three younger siblings. Among them, Pritam Kaur was the eldest, followed by Mahinder Kaur, Harjinder Kaur, Baljit Kaur, Rajinder Singh, Jaswant Singh, Gurdev Singh Sandhu, Beant Kaur, and Amarjeet Singh.
He passed class 10 in 1969, and he completed his studies in 1973.
Belonging to a family of revolutionaries, Khalra actively took part in student activism at college. Khalra drew his inspiration from the Indian revolutionary Bhagat Singh. During his college days in 1979, he was a spokesperson for Punjab's student union in Khalsa College, Amritsar. He used to organise various protests against anti-police corruption and abuse of authority by the government. He encouraged youngsters to actively take part in the country's politics by forming small unions within his village and college.
At college, he met a young activist named Gurbhajan Singh, fondly referred to as Bhej. Although Bhej was eight years younger than Khalra, they clicked right away and became close friends. Bhej's elder sister Paramjit Kaur was a member of the socialist student union in her own college. At that time, she was enrolled in the study of Library Sciences at Guru Nanak Dev University, Amritsar. Bhej believed that Jaswant and Paramjit would make a wonderful couple. However, before Bhej could bless the match, he met with a fatal accident. To honour Bhej's final wish, Jaswant and Paramjit got married in 1981.
At the time of his marriage, he was working for Bhagat Singh Union.
The couple stayed in Khalra from 1981 to 1985. After marriage, Paramjit started working as a teacher in a nearby village called Puhla, Tarn Taran, meanwhile Jaswant assisted his father.
He also continued to work as Panchayat Secretary in the village. Apart from that, he continued his activism through Naujawan Bharat Sabha.
In 1985, he moved to Amritsar with his wife, which is 40 km away from Khalra. In the same year, the couple was blessed with a daughter, Navkiran. Thereafter, Paramjit secured a job at Bhai Gurdas Library at Guru Nanak University. While living in Amritsar, Jaswant commuted to Khalra for his job.
Later, Khalra became the director of a bank in Amritsar, Punjab.
In the aftermath of Operation Blue Star (1984) and the assassination of Indira Gandhi, a series of organised pogroms against Sikhs were organised by the government during which the Punjab police were empowered to detain anyone whom they suspected of militancy. At that time, two of Khalra's close friends, Piara Singh of Sultanwind and Amrik Singh Mattewal of Mattewal village, went missing. Piara Singh was the director of the cooperative bank where Khalra worked. While searching for his friends, he also tried to recover the corpse of Gurbachan Singh Manochahal, a known Sikh militant who was killed in a police encounter on 1 March 1993, but the police didn't give the body. His investigation led him to check the records of crematories. When Khalra went to the Durgiana Mandir cremation ground in Amritsar to gather the remains of Piara Singh and Amrik Singh, he discovered that his friend wasn't the only one who was cremated illegally. He discovered a major error while examining the register of the cremation ground. Apparently, in the records, the names of victims of extrajudicial executions were mentioned along with their father's names and villages, and yet the bodies were labelled as "unidentified." Khalra used this error in the crematorium records to uncover over 6000 secret cremations in one district of Punjab alone and produced them before the court. At that time, he was investigating four major cases at the same time that included the custodial killing of Behla, the human-shield case concerning the death of seven civilians, the cremation of 25,000 unidentified bodies in Punjab, and the killing of about 2,000 policemen who did not collaborate in counter-terror operations.
In the early 1990s, Shaheed Bhai Jaswant Singh Khalra founded and edited a monthly magazine known as "Liberation Khalistan." He also founded Khalistan Liberation Movement International.
To threaten Jaswant Singh, Ajit Singh Sandhu sent him a message which stated "If I can make 25,000 Sikhs vanish then making one more Sikh vanish will not be difficult at all."
A couple of days before the kidnapping of Khalra by the police, he released a press note in which he said,


I know the police will soon kill me, but by killing me they will not stop the mission to search for the disappeared Sikhs."

Apparently, the Congress minister of Patti village, MLA Sukhwinder Singh Shinda Bhuttar, had called Khalra to his house and told him that Punjab CM Beant Singh had sanctioned his killing.
While talking about Khalra's determined research in the aftermath of Operation Blue Star, his wife said,


Straight after operation blue star, he ignored all curfews and became active. For 10-15 days he was always in and out of the house, he was always attending meetings. For this reason, he also spent a night in a police station and he was also once shot from a helicopter but that did not stop anything."

Determined to raise awareness about police atrocities, Khalra visited Canada at the invitation of the World Sikh Organization of Canada, where he highlighted his research on the atrocities being committed in Punjab at WSO's Parliamentary Dinner.

He also visited UK
In Canada, his fellow Canadian Sikhs advised him to apply for refugee status in Canada as his return to India was fatal for him. Khalra said that he knew that he might be killed, but he was on a mission to expose the culprits behind the Sikh genocide which he believed cannot be done by sitting outside of Punjab.
On 6 September 1995, around 8 pm, Jaswant Singh Khalra was abducted by Punjab Police from his residence in Amritsar while he was washing his car. However, the police officials denied that they had arrested or detained Khalra. On 12 September 1995, Paramjit Kaur filed a habeas corpus petition in the Supreme Court of India, meanwhile, the police continued to deny Khalra's arrest. In November 1995, SC ordered the Central Bureau of Investigation (CBI) to investigate the disappearance of Khalra. The CBI discovered that Khalra was held at the Kang Police Station in the Tarn Taran district after his abduction, but he was moved from there on 25 October 1995 after which time his whereabouts were unknown. A year and a half after Khalra went missing, the information about his killing was disclosed by a special police officer named Kuldip Singh who was the prime witness in the sensational case. He claimed that it was SHO Satnam Singh who was keeping Khalra locked in illegal confinement in the Chabhal Police Station, Tarn Taran. Khalra's illegal detention was executed under orders of SSP Ajit Singh Sandhu and was supervised by Deputy Superintendent of Police Jaspal Singh. During his testimony, Kuldip Singh narrated the scene before Khalra was killed and said,


He was made to stand, thrashed and pushed onto the ground. His legs were stretched apart, more than 180 degrees. Seven policemen kicked him in the abdomen and chest. Save me. Please give me some water, he cried. As I was about to fetch some water, I heard two shots. I ran back into the room and found him bleeding profusely. He had stopped breathing."

Kuldeep Singh also said former Punjab Police Chief KPS Gill interrogated Khalra a few days prior to his murder. Kuldeep said that Gill interrogated Khalra for about half an hour. After Gill's departure, Kuldeep overheard SHO Satnam Singh say to Khalra that he could have saved himself if he had listened to and agreed with Gill's advice.
Thereafter, the police officers dumped Khalra's body in a Maruti van and disposed off his body near the Harike canal, the very canal where Khalra had been looking for the dead bodies of the disappeared.
Paramjit Kaur sustained a prolonged legal battle for decades to get justice for her husband. It took ten years to bring Khalra's murder to trial, but in 2005, six cops were convicted of Khalra's murder and the verdict was upheld by the Supreme Court in 2011. The sixth official was acquitted. Ajit Singh Sandhu committed suicide in 1997 before the trial court could frame charges against the accused. In May 2006, the nonprofit organization Ensaaf collaboratively worked with Human Rights Watch (HRW), REDRESS, and the Center for Human Rights and Global Justice to issue a call to the CBI for the investigation and prosecution of former police chief KPS Gill for his role in Khalra's murder. Although the court considered Kuldeep Singh credible and accepted his testimony, the prosecutor kept investigating Gill for his alleged role in the murder. However, KPS Gill died in 2017 without facing trial. On 16 October 2007, a division bench of Punjab and Haryana High Court, chaired by Justices Mehtab Singh Gill and A N Jindal, extended the seven years jail terms of four policemen to life imprisonment; the four accused were Satnam Singh, Surinder Pal Singh, Jasbir Singh (all former sub-inspectors) and Prithipal Singh (former head constable). Although an appeal was filed against life imprisonment sentence of the four accused in the Supreme Court, it was dismissed by the SC.
In an interview, Khalra's wife said that she believed that Ajit Singh Sandhu did not commit suicide. Instead, he was killed by KPS Gill and his group. While talking about the same she said,


Killing Ajit Singh Sandhu had two advantages for KPS Gill and the Indian government. Ajit Singh Sandhu was depressed as his had many cases against him and he had started to threaten KPS Gill, that "If I am not acquitted from the cases then I will tell the court who gave me the orders to kill innocent Sikhs and also to whose order I had killed Jaswant Singh Khalra"."

Furthermore, she added,


Anyway some people also tell me, that Ajit Singh Sandhu is still alive and fooling the government and after killing someone, he had thrown the dead body under the train. One man even told me, that he had seen Ajit Singh Sandhu in Germany. I don't belive in that, but the police can't be trusted, they can do anything."

In August 2017, the City Council of Fresno, California, renamed Victoria Park as Jaswant Singh Khalra Park.
The City of Burnaby declared Jaswant Singh Khalra Day to honour the human activist on his 25th death anniversary in 2020.
In the same year, Indian author Gurmeet Kaur published a biography on Khalra titled 'The Valiant: Jaswant Singh Khalra.'

In 2022, it was announced that Punjabi singer and actor Diljit Dosanjh would be essaying the role of Jaswant Singh Khalra. After the announcement, people staged protests where the shooting of the biopic was going on as they feel that Diljit Dosanjh should not play his role. Apparently, people were objecting to Diljit's portrayal of the character citing "he is not pious according to them and is too westernised to play their hero."