Aravind Adiga Age, Girlfriend, Wife, Children, Family, Biography & More
Quick Info→
Father: Dr. K. Madhava Adiga
Marital Status: Unmarried
Age: 46 Years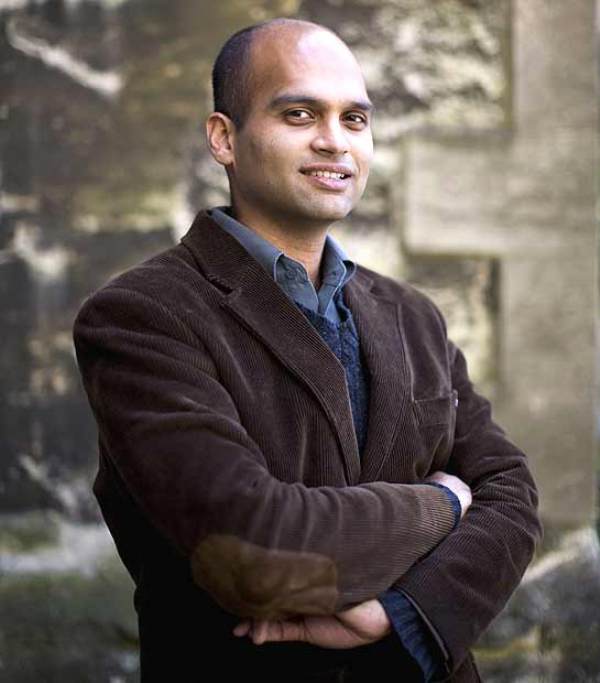 Bio/Wiki
Profession
Author and Journalist
Famous For
Being the winner of the 2008 Man Booker prize for his novel 'The White Tiger.'
Physical Stats & More
Eye Colour
Black
Hair Colour
Black
Career
Notable works
The White Tiger
Novels
• 2008: The White Tiger: A Novel. Atlantic Books, Ltd (UK)
• 2008: Between the Assassinations. Picador (IND)
• 2011: Last Man in Tower. Fourth Estate (IND)
• 2016: Selection Day. Harper Collins India (IND)
• 2020: Amnesty. Picador, Pan Macmillan
Short stories
• 18 October 2008: The Sultan's Battery" published in The Guardian (online text)
• 16 November 2008: "Smack" published in The Sunday Times (online text)
• 19 December 2008: "Last Christmas in Bandra" published in The Times (online text)
• 26 January 2009: "The Elephant" published in The New Yorker (online text)
Personal Life
Date of Birth
23 October 1974 (Wednesday)
Age (as of 2021)
46 Years
Birthplace
Madras (now Chennai), Tamil Nadu, India
Zodiac sign
Scorpio
Nationality
Indian
Hometown
Mangalore
School
• Canara High School, Manglore
• St. Aloysius College, Manglore
• James Ruse Agricultural High School, Australia
College/University
• Columbia University in New York, US
• Magdalen College, Oxford, US
Educational Qualification(s)
• Aravind received his initial school education at Canara High School, Mangalore
• 1990: He attained his senior secondary education at St. Aloysius College, Mangalore.[1]

Wayback Machine
• 1990: He started his school education at James Ruse Agricultural High School, Australia. [2]

Columbia Edu
• 1997: He pursued English literature at Columbia College of Columbia University, New York City. [3]

British Council
• Later, he went on to pursue M.Phil. at Magdalen College, Oxford. [4]

British Council
Relationships & More
Marital Status
Unmarried
Family
Wife
NA
Parents
Father- Dr. K. Madhava Adiga
Mother- Usha Adiga
Paternal Grandfather- K. Suryanarayana Adiga (a former chairman of Karnataka Bank)
Maternal Great-grandfather-U. Rama Rao ( a popular medical officer and a Congress politician from Madras, Chennai)
Siblings
Brother- Anand Adiga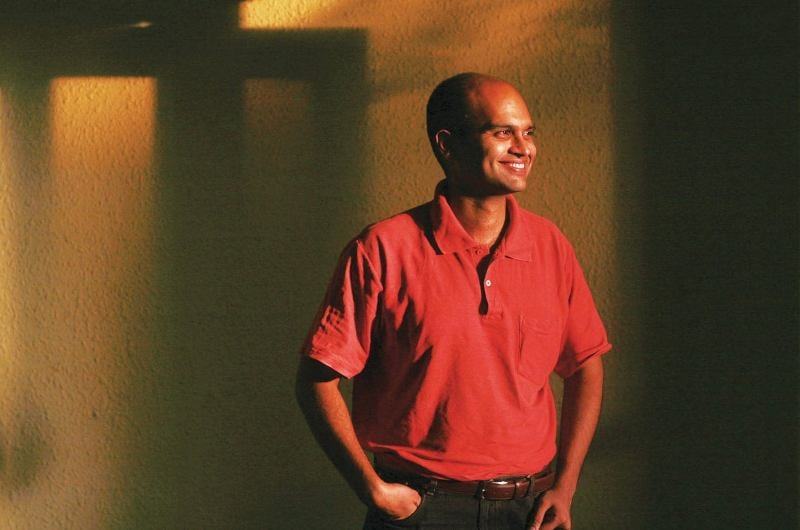 Some Lesser Known Facts About Aravind Adiga
Aravind Adiga is an Indian author and a journalist. In 2008, his first novel, The White Tiger, won the Man Booker Prize for fiction.
Aravind Adiga did his initial schooling at Canara High School and St. Aloysius College, Mangalore. When Adiga was 15 years old his mother died of cancer. After his mother's death, his father emigrated to Australia in August 1990 along with his family. At James Ruse Agricultural High School, Australia, Aravind continued his further education. Later, he went on to Columbia University, New York, to study English literature and graduated in 1997. Simon Schama was his tutor for English literature at Columbia University. Soon after completing his graduation, he joined Magdalen College, Oxford, for M.Phil and at Oxford, Hermione Lee was his tutor. Hermione Lee was the president of Wolfson College at Oxford.
In 1990, he completed SSLC (Senior Secondary Leave Certificate) and was ranked first in Mangalore, India. In the PUC he also got the first rank in the state.
After completing his studies at Oxford, Aravind Adiga began working at the Financial Times as a financial journalist while pursuing his internship. During his working period in Financial Times, he covered the stock market and investment protocols as a journalist. During this period, he also interviewed Donald Trump. Later, some of his articles were also published in Money (magazine).
He gave a review on the book 'Oscar and Lucinda' written by Peter Carey in 1988, and this review was displayed in The Second Circle (an online literary review). [5]

Wayback Machine
Subsequently, he worked as a South Asia correspondent for three years at Time Magazine. Soon, he started working as a freelancer and during this period, he wrote his first novel 'The White Tiger.'
In 2008, he won the Man Booker prize for his novel The White Tiger. After Salman Rushdie, Arundhati Roy, and Kiran Desai, he became the fourth Indian author to win the Man Booker prize for his novel. V. S. Naipaul is also on this list to receive the Man Booker prize, but he was born on the Caribbean island of Trinidad and is of Indian ethnicity.
In 2009, after winning the prize, Adiga published "Between the Assassinations," a set of linked short stories.
The novel "The White Tiger" depicted the dissimilarities in a modern global economy and the rise of India. Balram is the leading character of the novel who was a very poor rural man of India. In the novel, Adiga narrated,


Criticism by writers like Flaubert, Balzac and Dickens of the 19th century helped England and France become better societies."
In an interview related to his novel The White Tiger, he spoke about the incorporations of the book. He explained,


At a time when India is going through great changes and, with China, is likely to inherit the world from the West, it is important that writers like me try to highlight the brutal injustices of society. In India, there has never been strong central political control, which is probably why the family is still so important. If you're rude to your mother in India, it's a crime as bad as stealing would be here. India and China are too powerful to be controlled by the West anymore. We've got to get beyond that as Indians and take responsibility for what is holding us back."
Reportedly, after winning the Man Booker prize for his book The White Tiger, he was accused of the charges that he fired his agent in 2007 who secured him a contract with Atlantic Books at the 2007 London Book Fair.
In April 2009, it was publicly declared that the novel was to be adapted into a feature film. In 2009, more than 200,000 copies of Adiga's novel "The White Tiger" were sold instantly mainly because it had won the Man Booker prize. On 6 January 2021, his first novel that was adapted into a Netflix original movie "The White Tiger" was released in Las Vegas. The movie featured Adarsh Gourav (in his first leading role), Priyanka Chopra, and Rajkummar Rao.
In 2020, Aravind Adiga released his novel Amnesty. This book shows the piteous conditions of the immigrants. In 2021, this book was shortlisted for the Miles Franklin Award.
The novels written by Adiga were many times also faced academic criticism from authors and writers from all around the world. Sarmad Iqbal, a Pakistani blogger, reviewed Adiga's novel The White Tiger as,


This novel in multiple ways was an eye opener for me about the rising India as being a Pakistani I grew up listening to and learning nothing good about India. As I got acquainted with all the dark secrets of a rising India divulged by Adiga in this novel, I came across several astonishing similarities between what goes in the 'enemy state' I knew from my childhood and my own country Pakistan."

Mendes in 2010 remarked,

Cardboard cut-out' title character equipped with an inauthentic voice that ultimately undermines issues of class politics."
After winning the Man Booker prize for his novel The White Tiger, he donated a part of the Man Booker Award prize money as a token of gratitude to St. Aloysius College where he attained his initial school education.
In an interview, Adiga was asked about his literary influences, and if he identified himself particularly as an Indian writer. He then replied,


It might make more sense to speak of influences on this book, rather than on me. The influences on The White Tiger are three black American writers of the post-World War II era (in order), Ralph Ellison, James Baldwin, and Richard Wright. The odd thing is that I haven't read any of them for years and years — I read Ellison's Invisible Man in 1995 or 1996, and have never returned to it — but now that the book is done, I can see how deeply it's indebted to them. As a writer, I don't feel tied to any one identity; I'm happy to draw influences from wherever they come."
On winning the Man Booker prize, Adiga said it was not easy to escape from the shadow of the white tiger book. He further added that he was afraid that the white tiger would eat him too. He spelt out,


I had come out of complete obscurity, and at first I found it hard to deal with the fact I was a published writer. Once you have written a book like The White Tiger it's very hard to escape from the shadow of it. I was frightened the White Tiger would eat me up too."
According to Adiga, journalism was the only way to support his initial living, and it was the mere way for him to talk to new people that led him to gather material to become a kind writer. He explained in an interview with the Guardian,


Journalism was a way of supporting myself and of forcing myself to meet and talk to people I knew I wouldn't meet otherwise. I was gathering material to become the kind of writer I wanted to be. I had no idea how long this would take – potentially forever. I assumed I'd have to keep working as a freelance or as a staff journalist somewhere, but I'd grown up in India and I knew I could live without money."
In an interview, Aravind was asked that the story of his novel The White Tiger was somewhat similar to the movie Slumdog Millionaire that was realistic and brutal and featured the situations of modern India without any clear ending. He then gave his opinion,


I can tell you this much: if I were born poor (as most Indians are), and I were a servant, I wouldn't be pinning much hope on winning a TV show in order to win my freedom."
Adiga dedicated his debut novel to Ramin Bahrani, an American director and screenwriter, who was the director of the movie The White Tiger. Since the 1990s, Adiga and Bahrani have been friends from their undergraduate days in New York City. Bahrani thanked and gave credits to Aravind Adiga in most of Bharani's films including Man Push Cart, Chop Shop, Goodbye Solo and 99 Homes.
In 2020, The New York Times reviewed Adiga's novel Amnesty as,


Adiga's literature is the literature of darkness and defeat, of alienation and isolation, of imprisonment and escape."
According to Aravind Adiga, The White tiger was meant to be fun and engaging. In a conversation with a media house, Adiga stated,


The White Tiger is a novel—not a social or political treatise; I hope the readers remember that. It's meant to be fun, and engaging, and provocative."

In March 2020, Adiga explained his adventures in an interview when he was in Australia. He told about the situations in Australia,


Australia is famous for its lifestyle. But it is increasingly dependent on cheap Asian labour, which would shock many [Australians]. When I land here, I become a minority, a South Asian, something that doesn't exist in India where, as a person of colour, the kinds of stories that would interest me change."